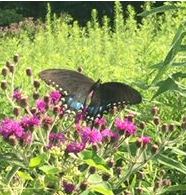 Our retreat center in North St. Louis County is a welcoming place for groups to come for retreat, conference or other types of gatherings. We welcome small and large groups who wish to host a one-day event or stay overnight. Pallottine offers the capabilities of a conference center along with the comforts of home; that combination makes our facility the perfect place for your group to come for reconnection and renewal.
The Pallottine Missionary Sisters broke ground on the Pallottine Renewal Center in 1968. The building was constructed to serve as a novitiate and formation house for incoming sisters as well as a residence for the retired sisters. With the changes of the Second Vatican Council, the Sisters realized that they would not have the number of novices anticipated.
As St. Vincent taught that we should use "any and all means possible" to share the Good News, the Sisters discerned that the facility could serve as a retreat center where all people could come to grow in faith and sense of mission. The Pallottine Renewal Center opened its doors in 1969 as a retreat center and has welcomed people from nearly all ages, backgrounds and nationalities for retreat over the past five decades.
The Pallottine Renewal Center is a ministry of the Pallottine Missionary Sisters, an order of Roman Catholic religious sisters founded by St. Vincent Pallotti.