"The Studio" at Pallottine Renewal Center now offers Mind, Body and Spirit Programs!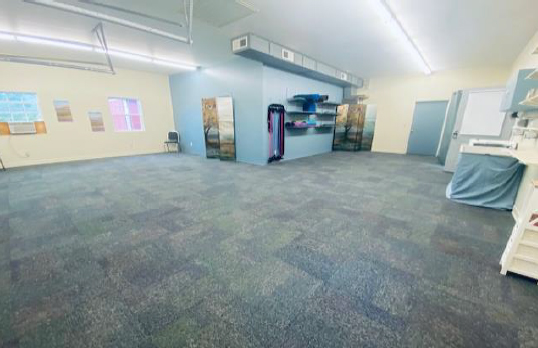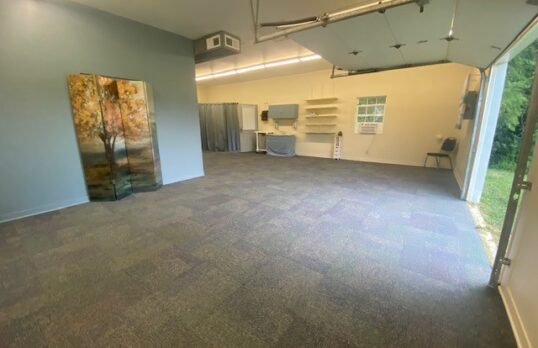 "The Studio" at Pallottine Retreat and Conference Center
15270 Old Halls Ferry Road, Florissant, MO 63034
PRICE
$10 Drop In  /  $40 5-Class Pass
$30 Discounted 5-Class Pass for Seniors / Veterans / Teachers / Full-Time Students / Medical Personnel / Grocery Workers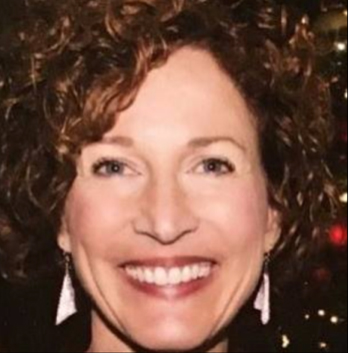 Patti Alvarez
I love to teach classes that integrate body, mind and spirit.  My goal is to help people feel connected to a community of students and friends.  I want to help my students to learn to connect with their breath, to feel good, to achieve their goals and to live well in their bodies so they can live well in their lives.   I seek to inspire and to help others realize their limitless potential.  Teaching is a mission of service.  Ghandi said, "To find yourself, lose yourself in the service of other."
• Mondays at 6pm Faith and Fitness: A Catholic program combining prayer with exercise; workout integrates core-strengthening, stretching movements with the rosary. It is open to all faiths.
• Wednesdays at 9:30am Chair Faith and Fitness: A Catholic program combining prayer with exercise; workout integrates core-strengthening, stretching movements with the rosary. It is open to all faiths.
To register for Patti's classes, please contact Patti at pattialvareztsfl@charter.net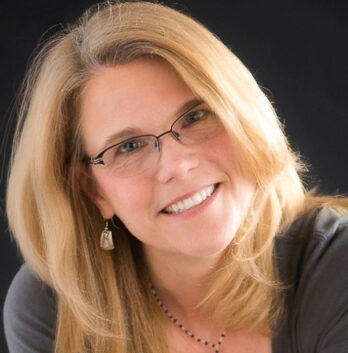 Karen Ryals
Karen is a 200 hour certified yoga instructor.  She also holds a specialty certification in kids yoga. Karen began practicing yoga in 2010 and immediately experienced positive mental and physical benefits. The positive effect yoga has in her life led her to pursue yoga teacher training in 2012. She wanted to be able to help others experience all the healthful benefits yoga provides.
Thursday nights: 6:30PM-7:30PM
Subtle yoga integrated with restorative poses

Saturday mornings: 8:30AM-9:30AM
Saturday morning: Subtle yoga: mindful movement and breathing practices

Thursday night & Saturday morning: Gentle Flow Yoga –  A slow pace flow class incorporating gentle stretching and strengthening movements which are performed in a sequence. Breathing techniques are demonstrated. Awareness of the breath helps to calm the mind and enables you to move deeper into the stretches.  This class is taught at a beginner to intermediate level. Props are available at the studio.
To Register for Karen's classes please pre-register at kryals50@gmail.com/ 314-369-6650.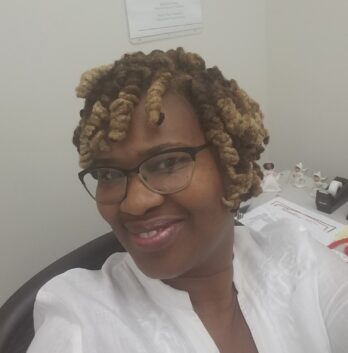 Crystal Wilson
My yoga journey began over fifteen years ago.  During the height of the Covid- 19 pandemic, with a lot of encouragement, I obtained my 200 – hour yoga instructor certification.  I love to guide students of all ethnicities, physical/mental challenges and anyone who wants to experience the benefits of yoga.  The use of physical and mental props such as bolsters, blocks, knee pads, the wall, chairs, asana, pranayama, Chakras, visualization and medication are essential techniques that I've used to expand my yoga practice.  We are all beginners, every time you come to your mat you create a new connection with your breath, body and soul. Yoga is for every individual body!
Wednesday nights: 6:00PM-7:15PM
Sunday afternoons: 3:00PM-4:15PM
Wednesdays we will focus on prana/vital energy breath control and meditation to access the functions of the autonomic nervous system which includes digestion, heart rate, stress and relaxation responses.
On Sundays we will use props and create sequences that explore the chakras, cultivate self-awareness while actively building strength and flexibility.
To register for Crystal's classes, please contact Crystal at CRGWYOGA9@GMAIL.COM.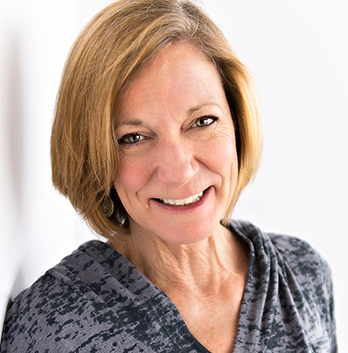 Martha Philipp
Yoga has changed my life for the better in so many ways: physically, mentally, and spiritually. My practice began in 2008. I loved it so much and wanted everyone to experience it so in 2010 I received a certification from Many Hearts Yoga and have been teaching ever since. I currently teach students ranging from age 3 to 91 years young, and I love every single one of them. Building community is very important to me, and yoga is a great way to do that. My classes become a community; actively caring for and about one another.
Yoga yields so many rewards: being in the present, nurturing self, strengthening your body, mind and spirit, and bringing one peace. As we learn to love ourselves it is so easy to love others. We call it a practice because no matter how long you do yoga, you are always practicing to become your best self, while being at peace with where you are right here, right now.
Wednesday & Thursday mornings: 11:30AM
Thursday afternoons: 1:00PM
In class we reflect/meditate, practice yoga postures, do conscious breathing, balance, move and take time for relaxation. We honor our bodies and we look inward to find strength, joy and peace. My wish is to help you find whatever you need in your practice.
All Levels Yoga – This class is for any level of experience and any body. It is a slow flow class and includes reflection/meditation, postures, conscious breathing, balancing, movement and relaxation. We will be on the floor and standing and there are props available to aid you in your practice if desired.
Chair Yoga – This is for all students. We begin and end our practice in a chair and stand for part of our practice with the chair in front or alongside you. Students modify their practice to their comfort level and enjoy the many benenfits yoga has to offer.  It is a practice in which you center yourself, stretch, breathe and flow through our postures. You will practice balance and complete your practice with relaxation.
To register for Martha's classes, please contact Martha at martha.philipp@yahoo.com.