Pallottine Renewal Center is OPEN!
Testimonials from Recent Pallottine Retreat Leaders
We have Refreshed our spaces & Renewed our policies. We are OPEN!
Pallottine Renewal Center has provided several mitigation strategies to host safe retreats.  Guests take a health survey and temperature reading before the retreat begins, masks are required, hand sanitizing dispensers are placed throughout the campus and social distancing opportunities are set up in all our larger spaces.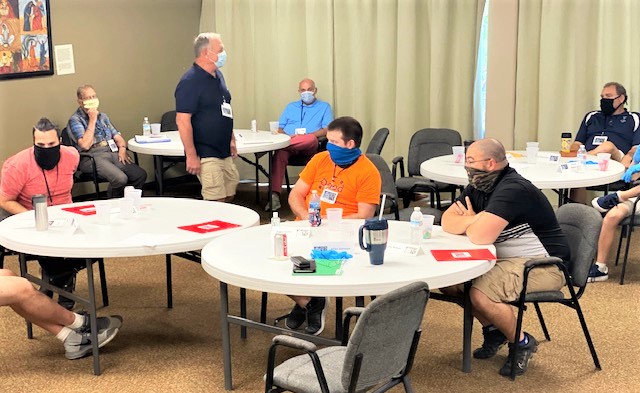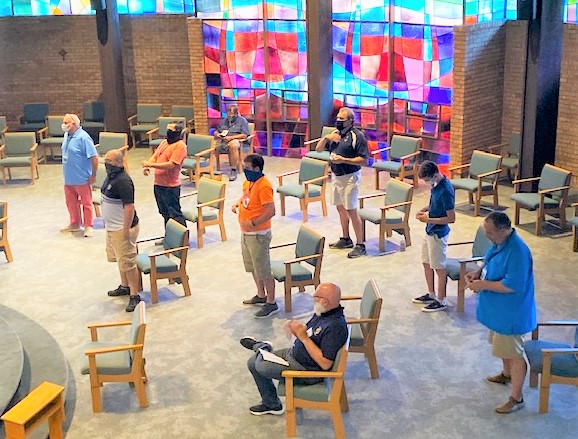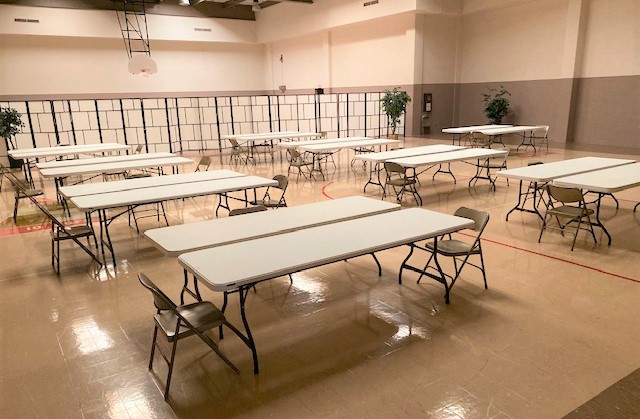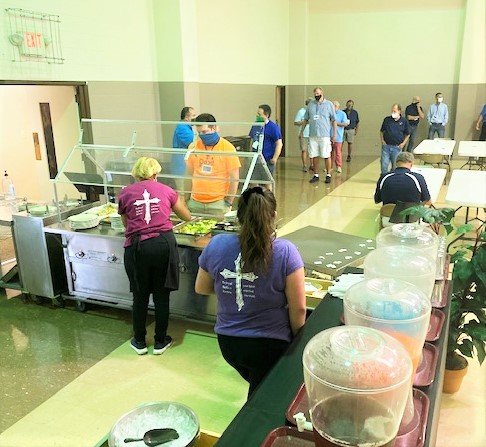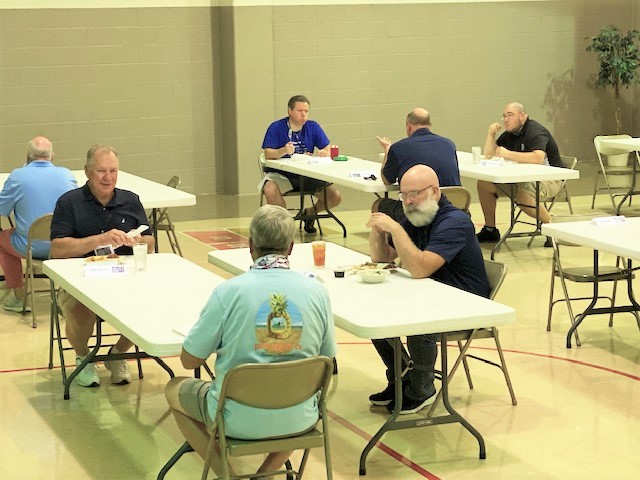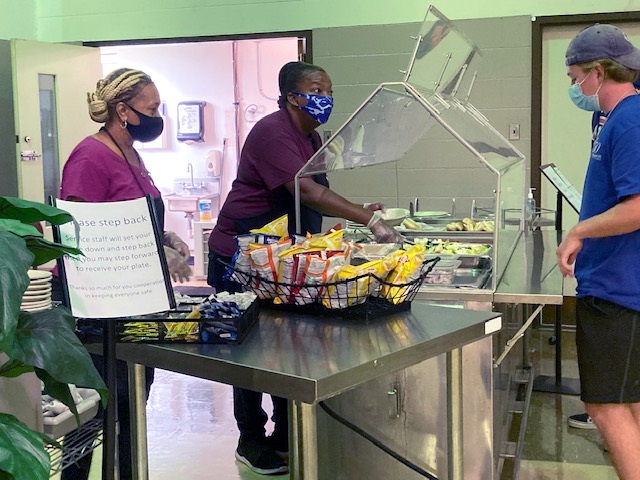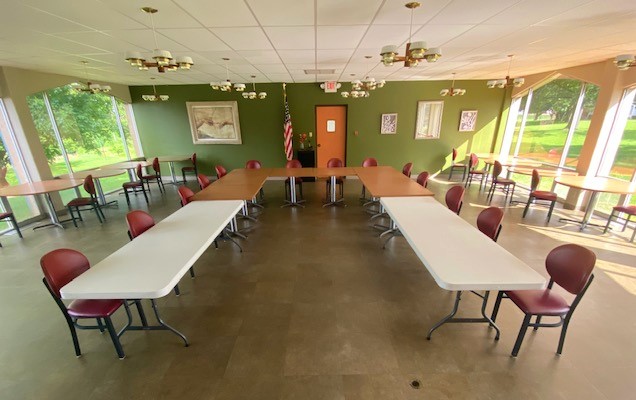 PRC COVID 19 Mitigation Strategies for Retreats
Contributing to the safety, health, and wellbeing of our guests has always been our most basic and highest value. To that end, we have and will continue to modify our practices so that you can visit the retreat center with trust, ease, and peace.
Personal Space and Healthy Distancing: Group leaders will check-in their own group members with an option of recording temperature readings of guests.  Room keys will be sanitized before and after each usage.
Dining room modifications: We will continue to offer nutritious meals prepared on-site. Groups will eat meals at tables spread out in the gymnasium.  Retreat center staff will serve all meals, both food and drinks, to guests. They will be wearing masks and gloves while serving you and your group. Salt, pepper, sugar, cream, and condiments will be offered in individual serving packages at the dining tables.
Meeting Room accommodations: We are offering the Chapel as an alternative meeting room which does allow for greater social distancing.  Guests who need computer access should bring their own laptops to the retreat center, and leaders are encouraged to bring handouts and other printed materials with them. White boards and flip charts are available and will be assigned to specific rooms and disinfected upon guests' departure.
Simplifying and Sanitizing Common Spaces: Overall, our custodial, housekeeping, and kitchen staff are diligently cleaning all surfaces with industrial-strength disinfectant. This includes bedrooms, dining room, meeting rooms, lounges, bathrooms, kitchen surfaces, and frequently touched surfaces such as door handles and railings, light switches, elevator buttons, AV equipment.  Hand sanitizer stations can be found throughout our campus.
Overnight accommodations modifications: Disinfectant soap dispensers have been added to each bedroom – all linens are removed from room at end of retreat and room is cleaned and sanitized.
We look forward to welcoming you to Pallottine Renewal  Conference & Retreat Center.  We will continue to respond to the recommendations from the Centers for Disease Control and Prevention, the St. Louis County Department of Public Health.
May peace, health, and safety be yours in abundance. You are in our thoughts and prayers daily.
Tom Cummins, 
President of the PRC Board of Directors
Marillyn Webb,
Executive Director