CLASSES BEGIN DECEMBER 1, 2021
Water Exercise, a moderate aerobic workout in shallow water is starting.  This program can increase cardiovascular endurance, core strength and flexibility.  Aquatic exercise benefit those with joint mobility deficits and/or those compromised with land exercise challenges.
Beginning October 18th classes will be offered
Monday, Wednesday, and Friday mornings
9am-10am
Cash, Check or Charge
$50/ Monthly Price / $10/ Drop-In Class Price
click on Buy Now link below to pay online with PayPal
May Attend Once, Twice or Three x week – no refund for missed classes
Payment made on 1st of each month to secure registration.
*Since October and December meet half the time, monthly fee is $25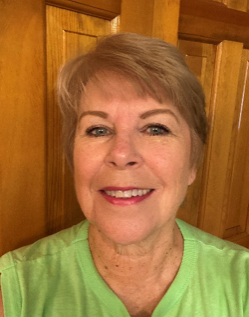 My name is Linda and I will be teaching the water aerobics classes at Pallottine Retreat Center.
I have been a North County girl for most of my life (except when I went to college).  I taught math at Rosary High School/ Trinity for 25 years.  I have two children and 3 grandchildren.
I have taken the water aerobics classes at Pallottine since 2006 and have been teaching the class since 2008.  We stopped classes because of the pandemic, or we'd still be going!  Everyone works as their own body dictates.   I would like to invite  anyone who would like to improve their physical, mental and spiritual health to join us.